Everyone is always trying to build things bigger and taller than ever before, which makes you wonder what incredible buildings we will see in the future. For now though, there are some amazing buildings under construction that are simply breathtaking, and here we look at four of the best.
1) Jeddah Tower
It would be impossible to exclude this from the list, as it is going to be an incredible piece of engineering and the tallest building in the world. The plan is for it to be a kilometer in height, which would be 550 feet taller than the Burj Khalifa of Dubai—the tallest building in the world as of 2008.
The budget for the project is over a billion dollars and will contain condos, offices, and a hotel. It's an exciting project and one that the United Arab Emirates may be quite jealous of, considering they'll lose their tallest building record.
2) Central Park Tower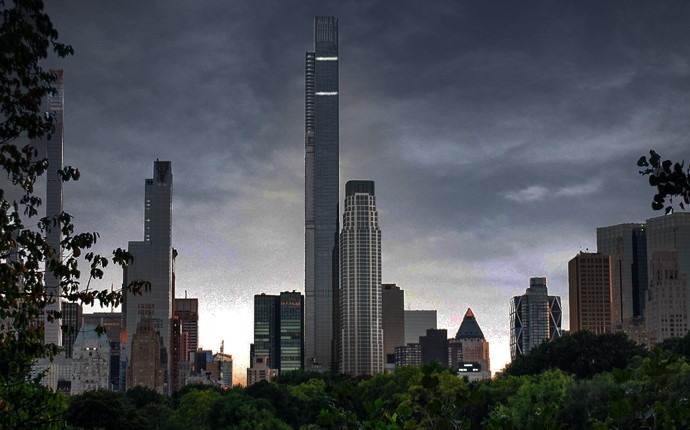 New York is no stranger to skyscrapers, as it's home to some of the most famous examples in the world. The Central Park Tower is soon to be another one added to the list and will be located one block away from Central Park.
It is due to have a height of 1,550 feet and was purposefully designed to not be taller than the One World Trade Center out of respect. It will, however, be the tallest residential-only building in the world once completed.
3) The Exchange 106
One of the most iconic buildings in the world has to be the Petronas Twin Towers, which were the tallest buildings in the world when they were opened in 1999. They lost out on that record in 2004, however, and it's soon to lose its status as the tallest building in Malaysia too.
That is due to the Exchange 106 building that is going to be just 130 feet taller. It will be an incredibly beautiful building though. It is planned to be used for office space, and as half of it has already been reserved, it's due to be a big success.
4) Baoneng Shenyang Global Financial Center
This is another building that is going to be incredibly beautiful when it is finished. It will stand at over 1,800 feet tall with 111 floors. It is going to be located in Shenyang and will be a part of a wider building complex.
It has earned the nickname of 'Pearl of the North' for two reasons, as it will be situated in the northeastern part of the country but also as it will appear as if there is a huge pearl at the top, with a beautiful sphere that will shine in the daytime and light up at night.
Building Taller And Staying Grounded
Developing at this scale is a challenge for many reasons, but futuristic technology combined with traditionally tough materials like steel, and components like SAE flat washers, make it possible.
While the construction industry can to do amazing things with software, 3D printing, and autonomous and automated technology, the success of a super skyscraper can balance on the reliability of a flat washer manufacturer like superiorwasher.com, or the work of a steel fabricator and dedicated structural engineers.
Even as buildings reach impossible heights, it's important to stay grounded and remember how vital it is to rely on basic components, tough materials, and human experience.